Say it isn't so! You can go into informative lectures about corporate politics and stocks, but NOT THIS.
Oh and these are legit screen shots, you can see I didn't use the generator cuz of the window. while we're on the topic of screens...
This is why Japanese should use hiragana instead of kanji when you're talking about something serious like this. HENTAIGANA!!!
If you take it in context, it's pretty obvious ryukishi07 is being awfully vain.
Thank you Virgilia -.- ...Compared to what you guys get off on its pretty tame
.
Last edited by Corenat Rovarnus on 2010-07-18, 20:38; edited 2 times in total
LOLOLOLOLOL GINGER ALE IS EVERYWHERE <3

Zhu Yang

Archon




Nasuverse Master


Posts

: 2107


AwesomeSauce

: 9




nullset12

Archon




Nasuverse PhD, When They Cry BS


Posts

: 2041


AwesomeSauce

: 14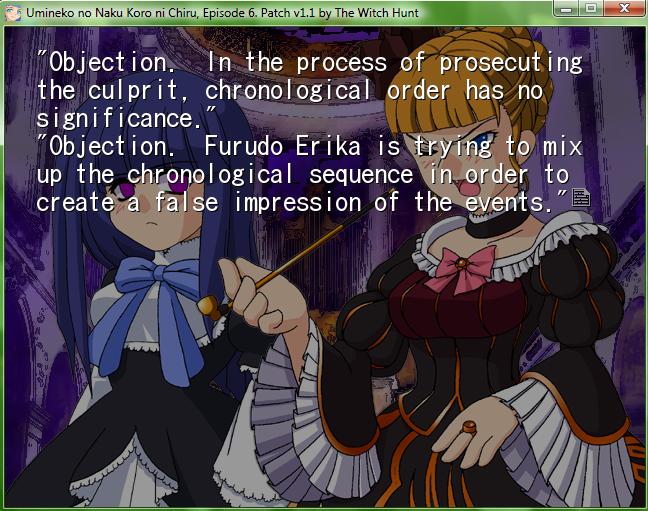 OBJECTION. Your chronological powerofpoo makes no sense.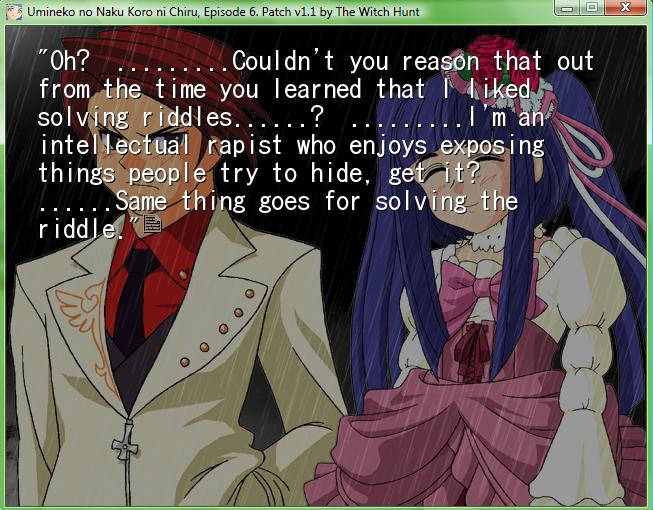 That's very nice. GET ME OFF THIS ISLAND.
Now we know what happened to poor Asuka.
---
Permissions in this forum:
You
cannot
reply to topics in this forum