Frankly I'm quite tired of getting all these automated bots advertising their stupid scam websites, and I've decided to make the most of it.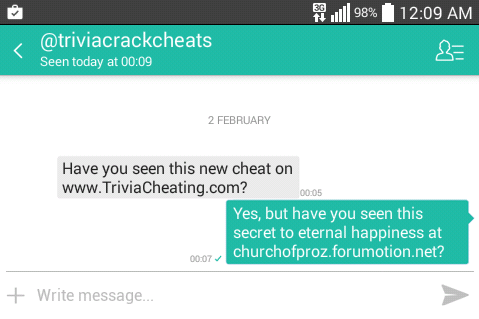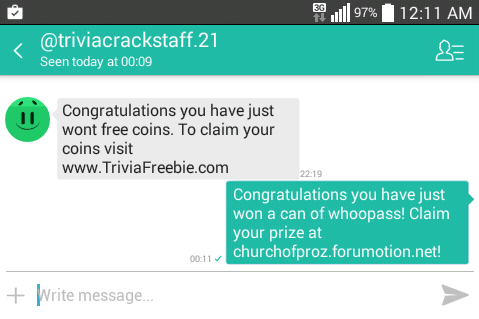 It's also happening to me on League of Legends at a much higher frequency. So here is my challenge to you, the faithful ProZ who remain:
Your mission, should you choose to accept it, is to create an ASCII art style advertising banner enticing these enthusiastic spammers to visit our Church of ProZ, in a form factor that can be pasted into chat windows all over the Internet.
Let us strike back at scamsites by offering ourselves up as scapegoats for these foolish advertisers! We shall become a black hole of pr0n ads the likes of which have never been seen, even by the denizens of 4chan!
Protips: Try to avoid Unicode characters unless otherwise necessary.
wow, this has the dubious honor of being the 1337th thread to be created on this board.
hooray?
Similar topics
---
Permissions in this forum:
You
cannot
reply to topics in this forum